Plumbing Services in Youngsville, LA
Work with Our Licensed, Bonded & Insured Professionals
At 5 Star Plumbing, we are proud to offer a wide range of plumbing services to customers in Youngsville and the surrounding areas. Our team of experienced plumbers is equipped to handle the following plumbing services:
Drain cleaning. We can handle the thorough cleaning of your drains to help prevent blockages and other inconveniences.
Garbage disposal installation and maintenance. We can efficiently install a new garbage disposal system, helping make sure it's correctly hooked up to both your electrical system and plumbing for safe, effective operation. Once installed, regular maintenance is key to prolonging the lifespan of your unit and preventing costly repairs, and our team can handle this maintenance as well.
Gas line plumbing. These services can include the installation of new gas lines, inspection and repair of existing lines, and leak detection.
Hydro Jetting. If you have slow-moving or clogged sewage lines, we can send high-pressure water through your pipes to clear debris, buildup, and clogs.
Leak detection and repair. Using our advanced, non-invasive technologies, our team can identify if you have a leak in your plumbing system, and once detected, our professionals can efficiently repair these leaks.
Pipe repair. Pipe repair services are crucial for maintaining the integrity of your plumbing system, whether at home or in a commercial setting. If you notice water discoloration, corrosion, rust, or other issues, we can inspect them and address any issues.
Piping and repiping. We can install or replace your piping systems.
Plumbing installation. Our professionals can handle the installation of your plumbing system.
Plumbing maintenance. We can routinely inspect your plumbing system and fixtures to prevent future hefty issues.
Plumbing repairs. If you notice issues with your plumbing system, our team can perform repairs quickly and efficiently.
Sewer services. We offer the following sewer services: repairs, replacements, and camera inspections.
Slab leak detection and repair. We can identify and address leaks beneath your foundation.
Water lines. We handle the installation and repair of water lines.
Water treatment. We offer customers water treatment solutions to improve their water safety and quality.
We are committed to providing quality workmanship and customer service and treat our customer's homes as if they were our own. Whether you need a leaky faucet repaired, a new water heater installed, or a sewer line replaced, we have you covered.
Call (337) 202-0246 or contact us online to schedule a plumbing service in Lafayette Parish.
Common Types of Water Treatment Systems
Here are some of the different types of water treatment systems available for installation:
Reverse osmosis. Reverse osmosis systems work by forcing water through a semi-permeable membrane, which filters out impurities. RO systems are efficient at removing contaminants such as lead, arsenic, nitrates, and many more. However, they also remove beneficial minerals from the water. These systems require regular maintenance and can be expensive to install.
Filtration. Mechanical filters are used to remove physical particles from water, such as sediment or silt. They are often used in conjunction with other types of filters. Alone, they can't remove chemicals or microorganisms.
Ultraviolet radiation. UV systems kill bacteria and viruses by exposing them to UV light. They're environmentally friendly as they don't use chemicals or generate waste. However, UV systems only disinfect water; they do not remove chemical contaminants. They are best used in conjunction with other filtration systems.
Carbon adsorption. Activated carbon filters work by adsorption, a chemical reaction where certain particles are attracted to activated carbon and bond with it. These systems are excellent at improving taste and removing odors and chlorine. They do not remove minerals, salts, or dissolved inorganic substances. They are generally affordable and easy to maintain.
Water softeners. Water softeners work by replacing hard minerals like calcium and magnesium with softer minerals, such as sodium or potassium. They are excellent for preventing scale buildup in pipes and appliances. However, they do not remove most contaminants. They require a salt or potassium source for regeneration, which means ongoing costs.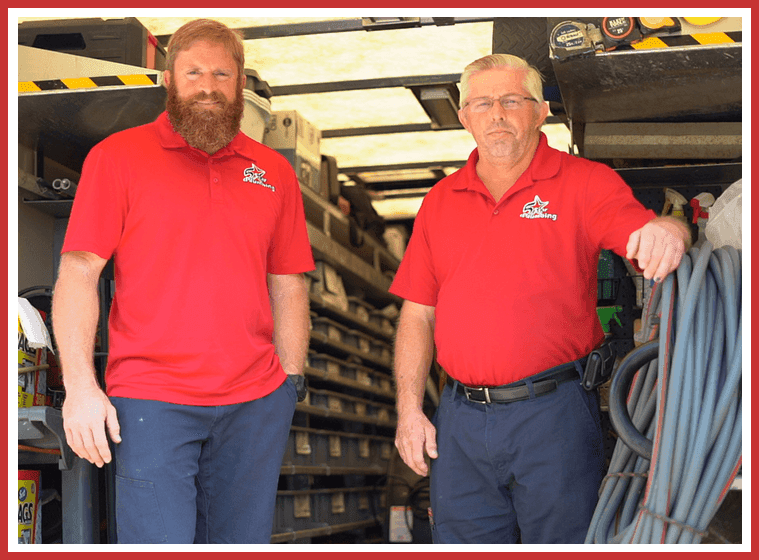 We Look Forward to Delivering a 5 Star Service and Solutions!
Above par plumbing speaks for itself! Check out our reviews to see what customers are saying about their experience with us.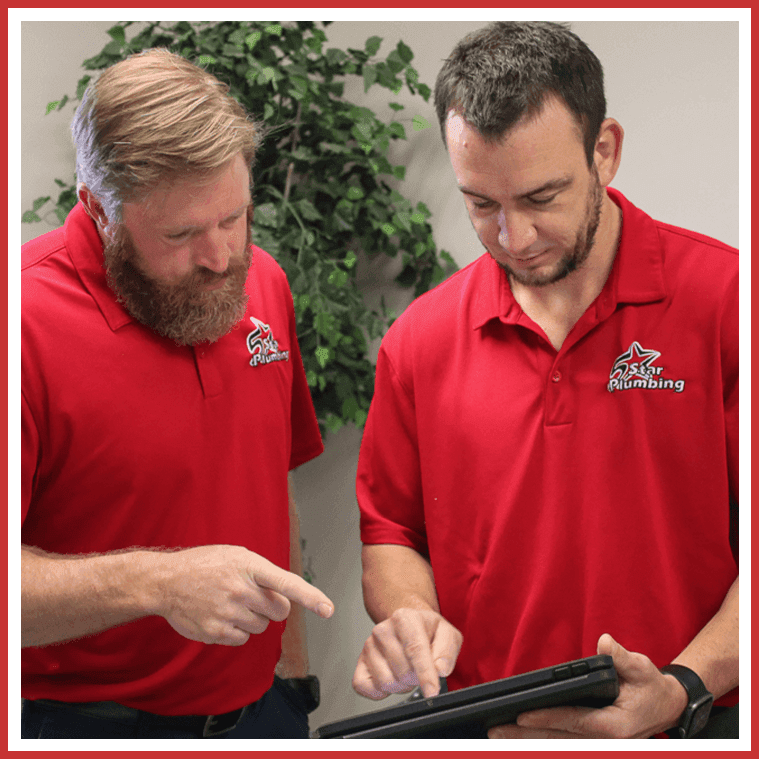 Why Choose 5 Star Plumbing?
When you choose 5 Star Plumbing, you can expect:
Upfront and honest pricing. We are transparent in our pricing and offer fair rates.
Quality workmanship. Our plumbers are highly trained and experienced, and we are committed to providing quality service.
Fast, reliable service. We recognize the strain that plumbing problems can cause, hence our commitment to providing prompt and dependable service. Our emergency plumbing services are accessible around the clock, seven days a week, for your convenience.
A commitment to customer satisfaction. We take pride in our work and are committed to your satisfaction. If our plumbing services don't meet your expectations, rest assured we will rectify it.
Schedule a service today by calling (337) 202-0246 or contacting us online.
18+ Years of Experience

We've been delivering quality plumbing solutions for over 18 years to customers all over the Lafayette Parish area.

Family Owned & Operated

Bringing our family values into the workplace. This way, you'll be treated like the family we are!

Emergency Services

Don't hesitate to contact us if a plumbing emergency comes up! We'll find a way to help you out and solve the problem.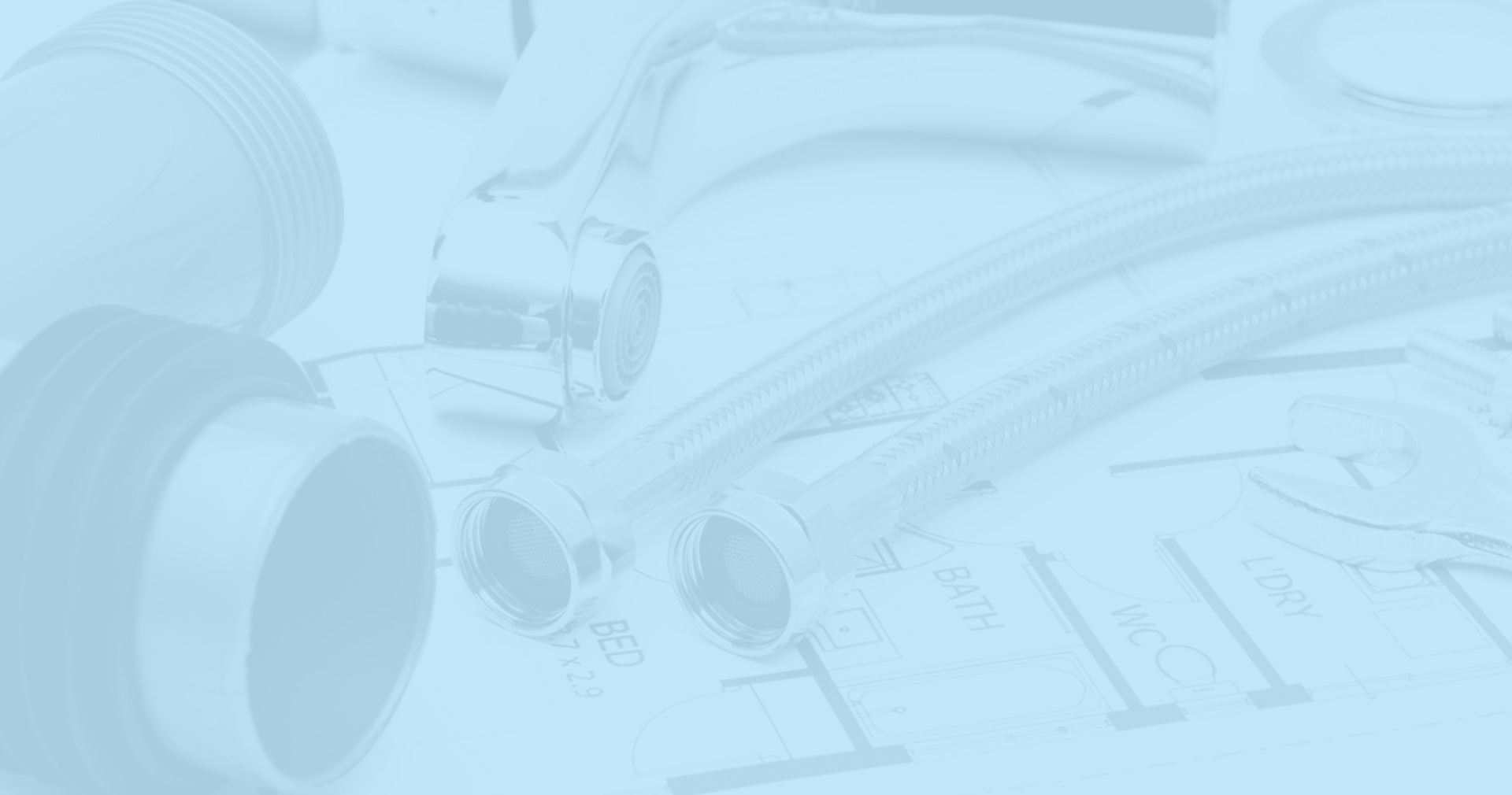 Our Services
How We Can Help You

Learn More About Us!
Check out our photo galleries where you can see some of the solutions we've delivered to our customers, as well as some of our social events!
View Galleries
Check out our photo galleries where you can see some of the solutions we've delivered to our customers, as well as some of our social events!